With Christmas just around the corner, we wanted to share our favorite tried and true Christmas cake recipes for the holiday dessert table! We hope that you enjoy these as much as we have!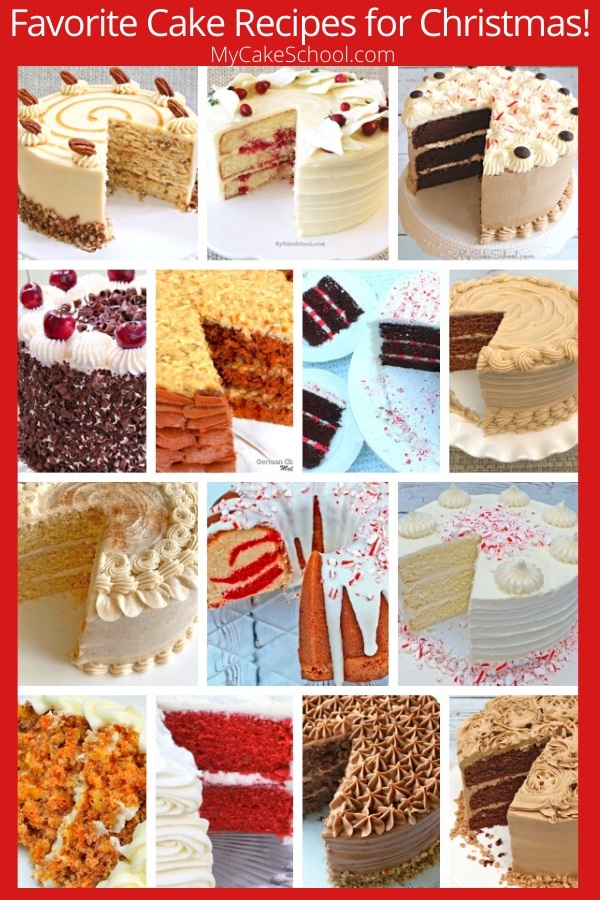 Whether you are looking for traditional scratch layer cakes, quick and easy pound cakes, or super simple and delicious doctored cake mix recipes, we have just the dessert for you!
Have fun scrolling through!
Roundup of the Best Christmas and Winter Cake Recipes
These Christmas and Winter Cakes are perfect for the season! We've included all of the traditional favorites as well as a few delicious new flavor combinations that are sure to please a crowd!
Favorite Christmas Cake Designs!
Thanks so much for stopping by! If you are looking for CUTE and creative Christmas and winter cake designs to go along with these delicious recipes, don't miss our Roundup of Favorite Winter and Christmas Cake Tutorials!
Learn Cake Decorating with My Cake School!
If you're interested in learning how to make beautiful cakes, make sure to stop by our Free Cake Video Tutorials Section! We have hundreds of cake decorating videos to share with you for all skill levels of cake decorating. Have fun scrolling through!