This Pineapple and Cream Filling tastes amazing and is SO easy to make! We absolutely love this thick and flavorful filling with yellow cake.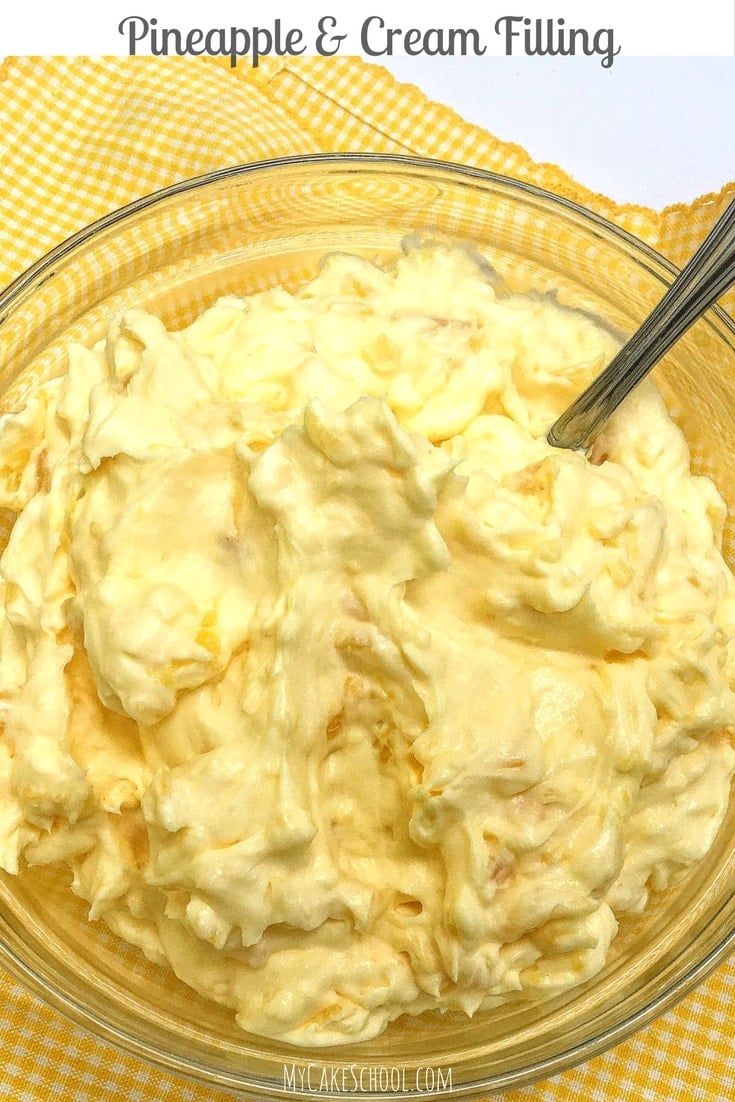 I'm a big fan of "mock mousse" fillings (such as our Chocolate "Mock Mousse" and Orange Cream fillings) because of their wonderfully light and creamy whipped texture.
The same is true for this Pineapple & Cream filling, only this time we've folded in crushed pineapple which adds more texture to the filling & tons of refreshing pineapple flavor!
This vanilla pudding and pineapple combination is much like the filling used in a southern Pig Pickin' Cake, minus the oranges and whipped topping.
How to Make an Easy Pineapple & Cream Filling
This filling couldn't be simpler! First, combine a small box of instant vanilla pudding with heavy cream (instead of the milk that the recipe on the pudding box calls for.)
Mix with a hand mixer. The mixture will very soon become thick and fluffy. If it seems too thick, you can add a small amount more heavy cream until you reach the desired consistency. (It should be thick but not a stiff consistency.)
Next, fold in your drained, crushed pineapple until you reach a spreadable consistency.
That's it! In our pineapple cake, we used this as a filling as well as a topping for the cake. It is light, luscious, and tastes amazing!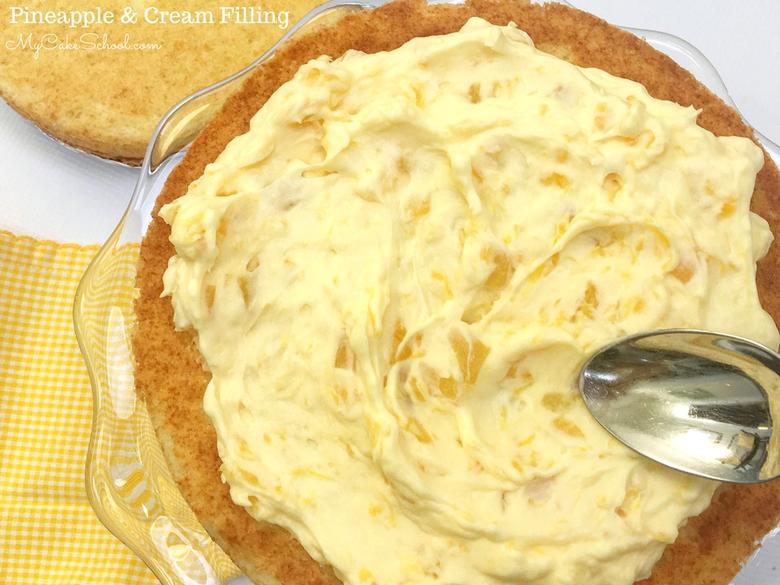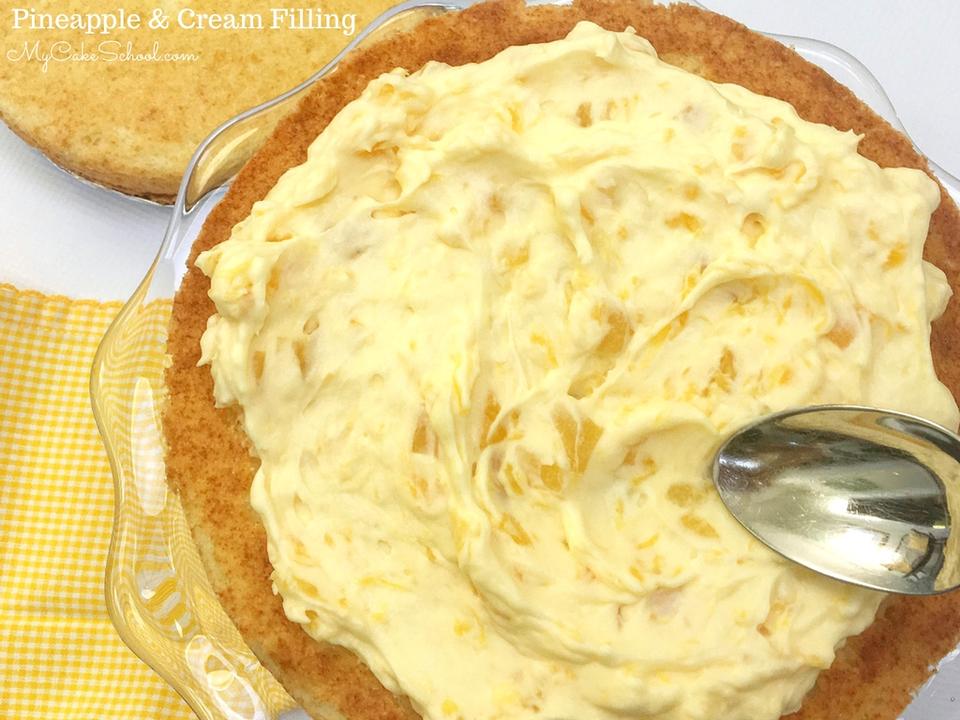 Other Favorite Cakes and Fillings with Pineapple
If you love pineapple, don't miss our other delicious Pineapple Filling which is a cooked recipe. We used this pineapple filling in our Piña Colada Cake. Find the deliciousness here!: Pineapple Filling .
Both pineapple fillings are amazing, however the Pineapple and Cream filling can be made more quickly and has a thicker, creamy consistency. It's good to have choices!
We have a post for Pineapple Cake which features this delightful filling with our homemade yellow cake. Find it here!: Pineapple Cake Recipe. SO good! Here's a photo of the deliciousness in action. Mmmm.....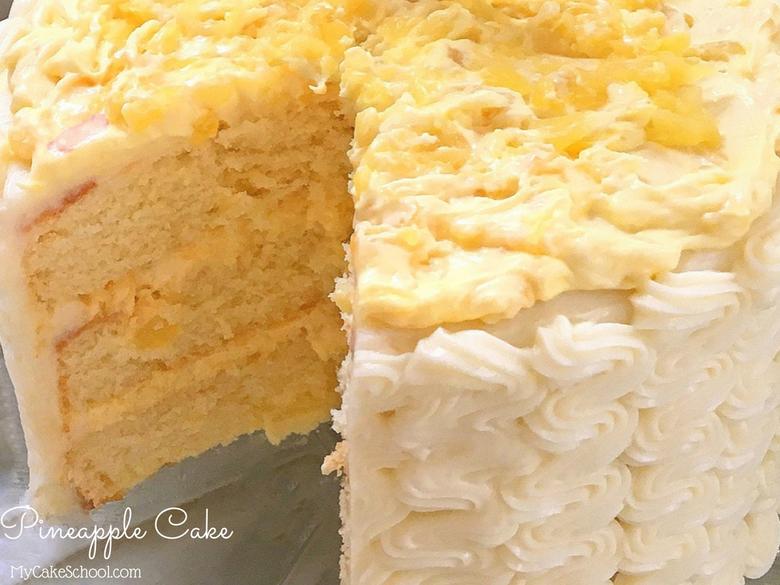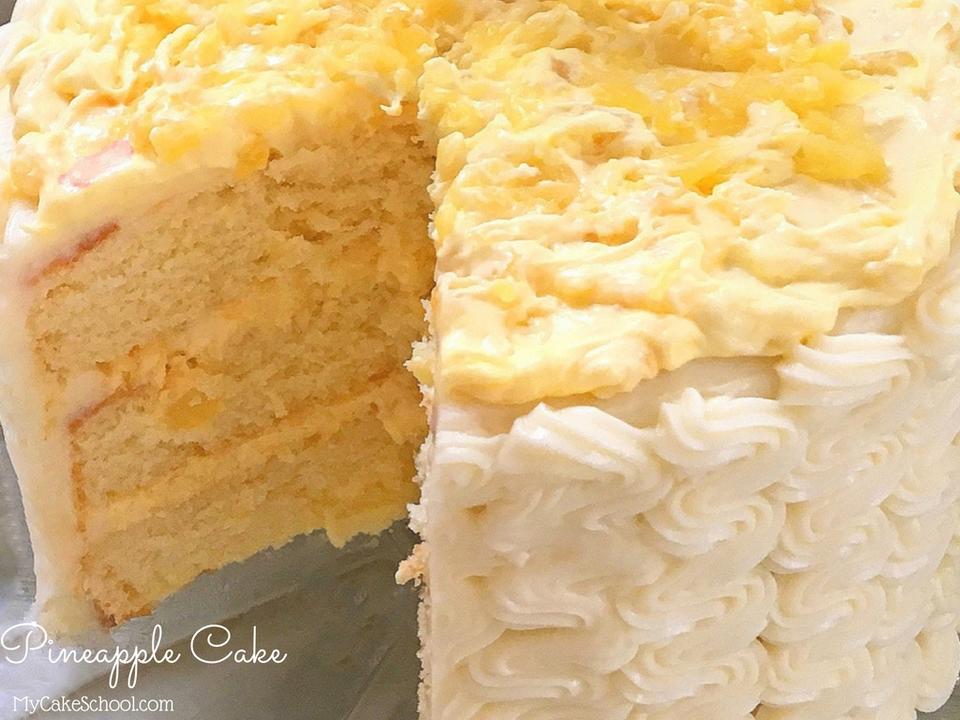 *Thanks for stopping by! We hope that you enjoy this delicious recipe. Don't miss our full collection of tried and true cake, frosting, and filling recipes in our Recipes Section! We also have an ever-expanding collection of Free Cake Decorating Tutorials in our Free Tutorials Section!
Finally, if you are interested in having full access to the hundreds of cake video tutorials we've made, hop over to our Join Page for all of the details on becoming a member of My Cake School. We'd love to have you!
Pineapple & Cream Filling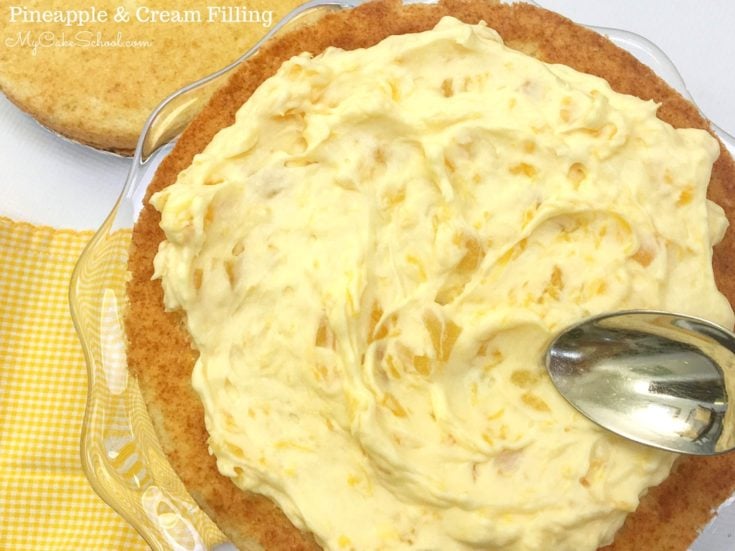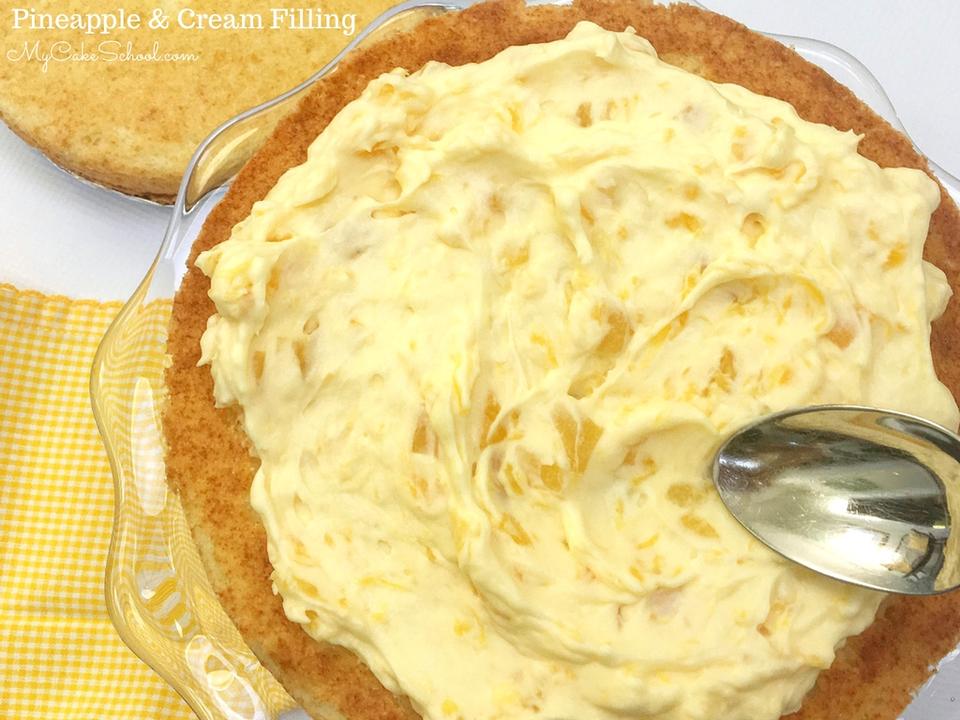 This light and delicious pineapple & cream filling tastes amazing and is so easy to make!
Ingredients
• 1 small box instant vanilla pudding
• 2 cups heavy cream or whipping cream (not a whipped topping such as Cool Whip)
• 25 oz.) can crushed pineapple, DRAINED. I did not need the whole can.
Instructions
For this recipe, we are substituting heavy cream or whipping cream for the milk in the instant pudding recipe. Combine pudding and cream, and mix. (We recommend a hand mixer if you have one.)
The mixture will become thick and fluffy. Fold in crushed, drained, pineapple until it is a spreadable consistency.
This is a wonderful filling in white and yellow cakes! If you are not a fan of the pineapple pieces, you can puree them instead, and spread in between your layers before filling with the thickened vanilla pudding. Cakes with this filling will need to be refrigerated.