Welcome to My Cake School! We are so glad you're here.
If you love baking cakes or cake decorating (or would like to learn how), you have come to the right place!
Mom and I have been baking together for a long, long time ;0)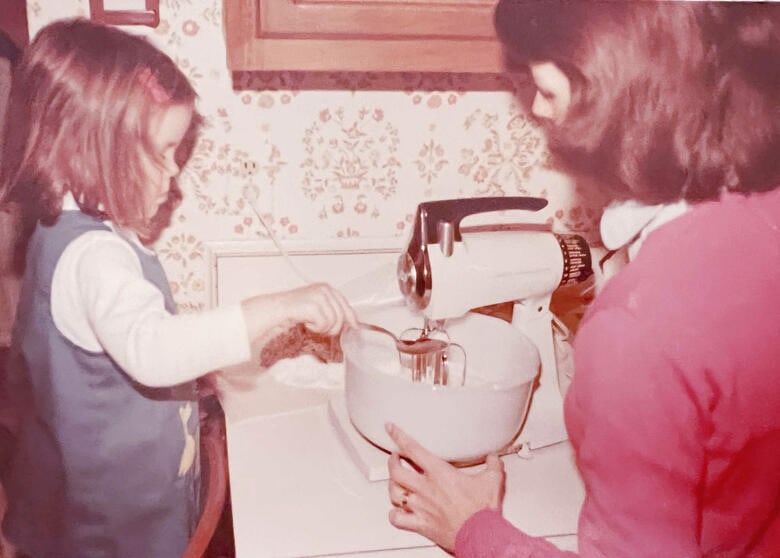 Once upon a time, I had my own cake business from home.
Here I am on a typical Saturday morning back in my cake business days. I loved creating fun designs and playing a small part of so many celebrations- although I tended to overbook myself! (This is way too many cakes for one day!)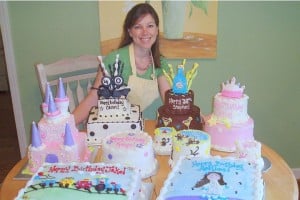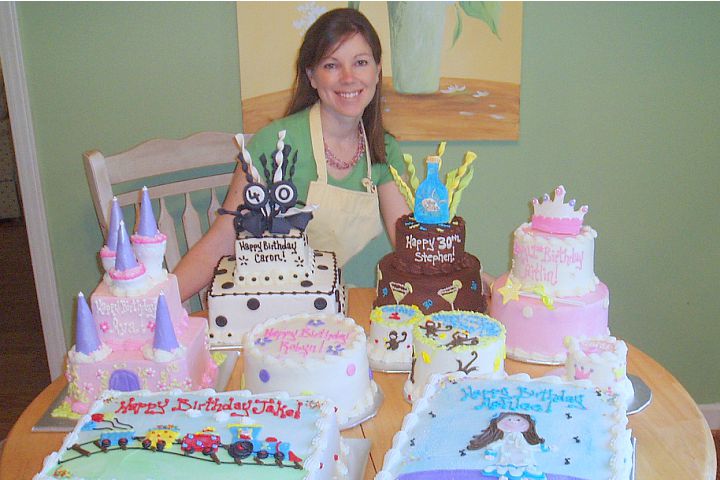 Mom (also known as BeBe on our site) and I started My Cake School just as I was winding down my cake business. I wanted a way to share my favorite techniques with other decorators (and aspiring decorators) online. Twelve years ago, My Cake School was born!

Our site has changed a lot since we first began. It started as a membership-based cake decorating site, but over the years has expanded to include a huge collection of cake recipes as well!
Now, as of August 2022, we have phased out our paid memberships. All of our cake decorating videos are now open to everyone- hooray for tons of free cake decorating videos!!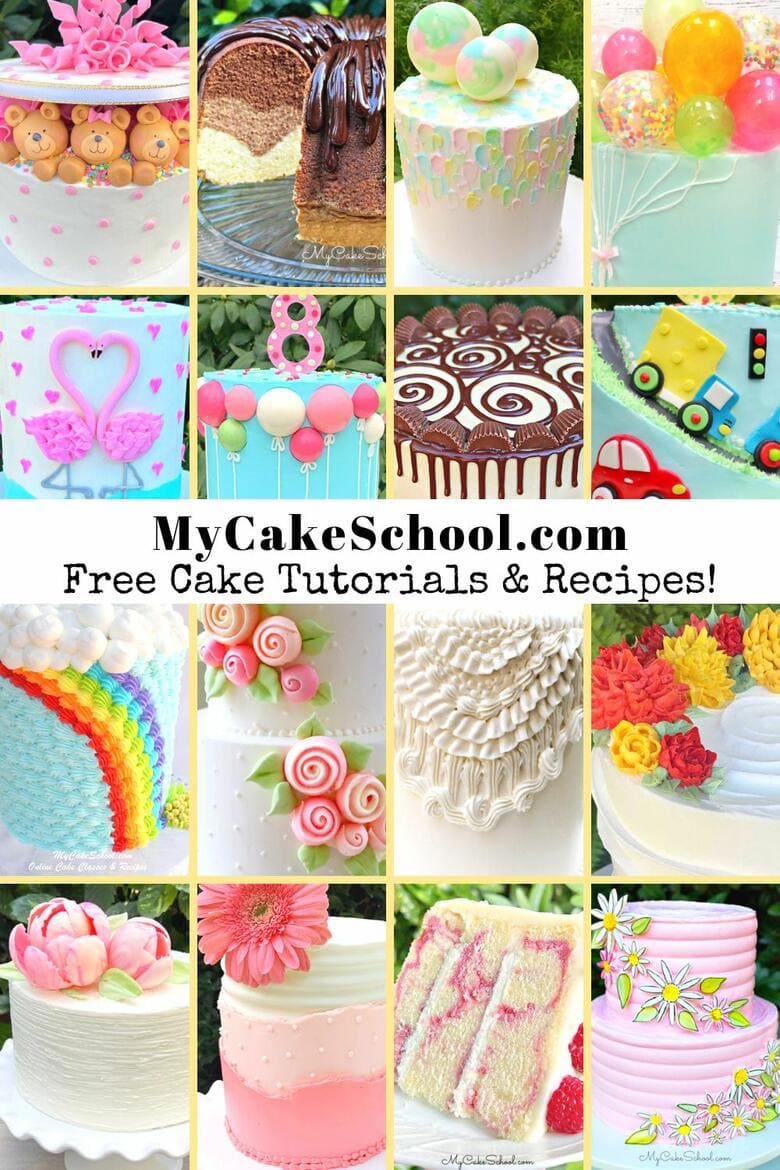 Whether you are new to cake decorating or are looking for new ideas, we hope you'll find something you'd like to try!
As far as cake recipes go, Mom and I are constantly experimenting with new ones and adding to our collection of favorites! We talk about cake recipes every. single. day --and we love it!
If you have any questions or suggestions, don't hesitate to send an e-mail or to leave a comment beneath our recipes and tutorials. We would love to hear from you!
We hope that you will stop by often to join us in our cake adventures. Thanks so much for being a part of our site! xoxo
Melissa & BeBe